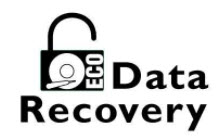 ECO DATA RECOVERY PLEDGES… NO ridiculous / unsubstantiated Claims: "cheapest", "fastest", "best", "most recoveries", "most successful", "only company who can…", etc.NO Scare Tactics, Hype, or Trashing Competitors
Since 1995, ECO Data Recovery has provided professional hard drive data recovery services to customers big and small throughout the United States.
ECO guarantees thorough, efficient, effective and confidential recovery of your data.
Our data recovery experts have been recovering hard disk data from crashed hard drives and other media since our inception in 1995.
With over 20 years Experience, our technicians have worked with individuals, small, medium and large businesses, and Fortune 500 companies recovering thousands of gigabytes worth of data.
ECO Data Recovery business is essentially a service-based business. The quality of our service is a key factor to our growth. We have accomplished this by consistently recovering the data that our clients' need, maintaining communication throughout the process, and ensuring on time delivery of any recovered data.
ABOUT US: ECO DATA RECOVERY TECHNICIANS.
 Our technicians have a combined over 40 years of experience recovering data. Eco Data Recovery consultancy services include expert, broad scope data recovery capabilities and the range of experience necessary to  recover virtually any hard drive. We are confident you will find everything you need in an expert data recovery company at Eco Data Recovery
ABOUT US: ECO DATA RECOVERY PRICES
ECO Data Recovery offers affordable Flat Rate Pricing  up front!
As we have said over and over again…"It's bad enough that you've lost your data, you don't need any more  stress when it comes to prices."
We are here to help. Specialists in Flash Media, PC, MAC, Laptop and RAID Server Hard Drives.
ABOUT US: ECO DATA RECOVERY CONFIDENTIALITY
The confidentiality of your data is very important to us.  Eco Data Recovery has a 95% client retention rate due to the fact that we guarantee our recovered data.
We take the confidentiality of our clients' data seriously and delivers recovered client data in a timely fashion, with an open line of communication between the engineer and the client throughout the recovery process.
TESTIMONIALS
Bianca & Michael B.
Donna and The ECO Data Recovery,
"Thank you for repairing the hard drive. We sincerely appreciate the time you spent in ensuring that the drive was able to be recovered properly. Your service was very helpful and gave me a new perspective on available resources. We especially appreciate the constant live communication on a regular basis. We plan on recommending people to you guys whenever the opportunity arises.
Again, thank you so much for your help. We greatly appreciate the assistance you have provided."
Sincerely,
Bianca & Michael
Ricky, David, Jose – King The Kid
"We were just getting ready to go into the studio when our backup drive crashed with over a year of recordings and video, as well as the tracks for our new album. You guys were awesome, got right on it and recovered everything! Can't ever thank you enough!" ~ King The Kid
Carole S. – Conkling & Lewis
"Thank you for your great assistance. We were able to get our data back from a severely damaged disk and coupled with excellent customer service and a personalized experience ECO is by far one of the best companies we've dealt with…two thumbs up!"
Kyle K. – KRK Enterprises, Inc.
"Kudos to ECO Data for recovering 100% of my hard drive data. I appreciate your fast, professional and result-oriented service. You saved me from countless hours of restoration work. Many thanks to Brian and his efforts to recover all of my data."
W. Miller – Pride PC
"Absolutely thrilled with the results for my client, who will be getting back all his most important business data (and backing up his laptop from now on). Fair price and great service. Thanks ECO Data Recovery!"
P. Mack
"Very pleased with the service. Donna was great to work with and was great with communicating during the whole process. John did a great job on the recovery. I can't think of anything negative while dealing with this company."
Patty M.
John & Donna,
"We just received the restored drive and things look good. I won't have time until this weekend to review everything carefully. I'll let you know by Feb 1st so you can erase our image. We can't thank you enough for the excellent service. We were very impressed with everything—-great communication, very professional and excellent customer service.
Thank You, thank you, thank you."
Patti
Marcus H.
"Although no one looks forward to a catastrophic hard drive crash, it is reassuring to know that the folks at ECO are there to restore and recovery your data. Their technical savvy, and realistic, yet compassionate customer service sets a benchmark by which others in the business should be judged, regardless of price. My thanks again to the entire ECO Team."
Dion S.
"Thanks for everything. My client is very happy and you know if any of these issues come up again you're the first one I'll be calling."
Johnathon H.
Thank you, ECO.
"On behalf of my entire family… thank you so much. That drive contained all of the pictures from the first 4 years of my children's life."
Thanks again,
Johnathon
Bruce K. The TRIZETTO Group
Donna:
"I am not sure how many individual consumers you have as customers, but I have a real appreciation for the service you performed for me. I am the CTO for a $500 million company and I preach to all my coworkers, friends and family to back up their personal data and today it is so easy and inexpensive to do so. I didn't take my own advice and when the hard drive on my home computer failed, I had data I couldn't have recreated and felt helpless.
My company had used similar services in the past that were crazy expensive and I would have had to learn to live without the lost data, until I discovered ECO Data Recovery.
Please pass this email to your boss and let him know I am thrilled with the work your company did for me and the cost as well. Also, Donna, I don't know if you remember my call to you, but our 15 minute conversation closed the deal for your company, because you gave me the confidence to utilize your service.
I have my wife's desktop back up and running and I thank you very much for your expertise and fair pricing.
If you ever need and individual customer testimonial, please don't hesitate to get in touch with me."
Bruce
Peter H. – Siemens IT Solutions
Hi Donna,
"I was wondering if you could send me about ½ dozen of your business cards. We have several people here who on occasion have to send out drives for recovery and I was telling them how good I thought ECO was and they were impressed with your pricing, so I'd like to give them your card.
Thanks and have a great day,"
Peter H.
Patrick B. Areva
I just wanted to compliment you and your team on a great job! We really appreciate your promptness and persistence into the problem. If we ever have the need for your services again, you'll be the first company we call!GCD Productions
I thank you for your flat rate pricing, patience and full recovery of my data. The recovery Eco-data performed for me saved the future of my assets and investments, which, if lost may have cost me bankruptcy. Remember to tell everyone to SAVE, SAVE, SAVE and BACK-UP their information 10 time more than they think they should.First Citizens Bank
The loan departments had come to an automation standstill and forced to a manual state of operation due to the problems with our server. In addition to recovering 100% of our data, Eco Data Recovery charged substantially lower fees.
Tift General Hospital
The data that you recovered would have taken several months to regenerate and would have cost us well over ten thousand dollars in resources. The professional and courteous manner in which we were dealt with made me fell as if our needs were receiving special attention.
Dr. Benet
Thanks for the great service, and the personal touch that eased some of the anxiety in what had become my worst computer nightmare. Without warning I lost 10 years of patient records and billing information!. The tape backup had become corrupt too, and there was no other copy of the data.""You recovered all the data without losing a single byte…"
Florida Planning Group
You guys are great! When a power outage corrupted my files I thought I was sunk, watching months of work going down the tube. But your group was able to retrieve all the lost data. Truly amazing!
 

HIPAA REQUIREMENTS FOR DATA RECOVERY SERVICE
Eco Data Recovery understands the HIPPA and Accountability Act and the need to be compliant with HIPAA regulations. Our business has always been very secure against outside entities hacking into our data bases and we have implemented internal security measures to keep your data secure.
Privacy is what keeps many of our clients coming back for our services again and again. We respect the privacy of you and your patients. ECO Data Recovery  HIPPA Service Agreement is also a non-disclosure agreement.
In most cases medical facilities, medical billing companies, clinics, etc. have their own non-disclosure form that they need signed. This not a problem, we take all required steps and necessary precautions to stay within the HIPAA regulations.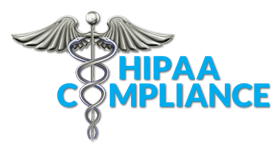 Effective in 2004, all covered entities must have Business Associate Contracts with their business associates that contain the mandatory provisions required by the Privacy Rule
The Privacy Rule requires covered entities to guard against misuse of personally identifiable health information and limit the sharing of such information. The Privacy Rule also grants consumers significant rights regarding the use and disclosure of their health information.
The Security Rule requires covered entities to implement basic safeguards to protect Electronic protected health information ("PHI") from unauthorized access, alteration, deletion, and transmission. The security standards define the administrative, physical, and technical safeguards to protect the confidentiality, integrity, and availability of electronic PHI.
For more information on HIPAA and its legal implications for Health care Information Technology Solution Providers Read the white paper issued by the Information Technology Association of America and The Robert Law Group, LLC.
ECO Data Recovery Guarantee
At ECO Data Recovery Guarantee we pride ourselves in being fair, upfront and cost-effective solution to our clients' data recovery needs. We stand behind our word as well as our services. That's why we make a simple guarantee to anyone doing business with us.
When we successfully recover your data, you get your data files back just as they were prior to hard drive recovery. Unfortunately some of our competitors will consider corrupt unusable data a successful recovery. (After all, some data was recovered…).
At ECO Data Recovery we will spot test your files to ensure that they are functional and will come back to you in good working condition. For instance an Excel file will open with Excel, a Word document will open with Word, and your Outlook file can easily be imported back into Outlook to retain all your contacts and correspondence.
ECO Data Recovery Guarantees:
Flat-Rate Prices for Data Recovery on all Hard Drives Including RAID Servers.
We guarantee No Extra Charge For Parts.
Live Client Support.
We Guarantee an Unparalleled Data Recovery Experience.
ECO Guarantees Flat Rate Firm Prices Up-Front From $275.00
From individuals to state governments, we have helped thousands of customers.  Here are just a few:
Ameritech
Bayer Corporation
Bridgestone / Firestone Inc.
General Electric
Citizens Bank
Citibank N.A.
Master Card
U.S. Courts City of Gainesville
City of Milwaukee
U.S Embassy of Vietnam
Federal Aviation Admin.
Kennedy Space Center
State of Michigan
U.S. Air Force – Altus AFB