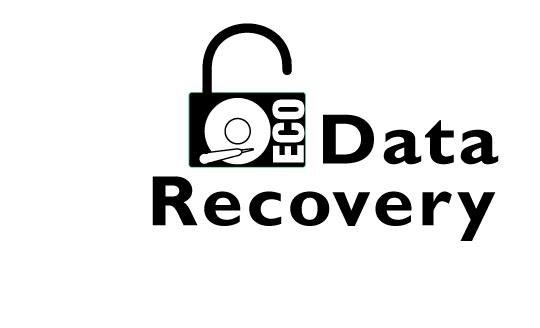 Testimonials for ECO Data Recovery
Bianca & Michael B.
Donna and The ECO Data Recovery,
"Thank you for repairing the hard drive. We sincerely appreciate the time you spent in ensuring that the drive was able to be recovered properly. Your service was very helpful and gave me a new perspective on available resources. We especially appreciate the constant live communication on a regular basis. We plan on recommending people to you guys whenever the opportunity arises.
Again, thank you so much for your help. We greatly appreciate the assistance you have provided."
Sincerely,
Bianca & Michael
Ricky, David, Jose – King The Kid
"We were just getting ready to go into the studio when our backup drive crashed with over a year of recordings and video, as well as the tracks for our new album. You guys were awesome, got right on it and recovered everything! Can't ever thank you enough!" ~ King The Kid
Carole S. – Conkling & Lewis
"Thank you for your great assistance. We were able to get our data back from a severely damaged disk and coupled with excellent customer service and a personalized experience ECO is by far one of the best companies we've dealt with…two thumbs up!"
Kyle K. – KRK Enterprises, Inc.
"Kudos to ECO Data for recovering 100% of my hard drive data. I appreciate your fast, professional and result-oriented service. You saved me from countless hours of restoration work. Many thanks to Brian and his efforts to recover all of my data."
W. Miller – Pride PC
"Absolutely thrilled with the results for my client, who will be getting back all his most important business data (and backing up his laptop from now on). Fair price and great service. Thanks ECO Data Recovery!"
P. Mack
"Very pleased with the service. Donna was great to work with and was great with communicating during the whole process. John did a great job on the recovery. I can't think of anything negative while dealing with this company."
Patty M.
John & Donna,
"We just received the restored drive and things look good. I won't have time until this weekend to review everything carefully. I'll let you know by Feb 1st so you can erase our image. We can't thank you enough for the excellent service. We were very impressed with everything—-great communication, very professional and excellent customer service.
Thank You, thank you, thank you."
Patti
Marcus H.
"Although no one looks forward to a catastrophic hard drive crash, it is reassuring to know that the folks at ECO are there to restore and recovery your data. Their technical savvy, and realistic, yet compassionate customer service sets a benchmark by which others in the business should be judged, regardless of price. My thanks again to the entire ECO Team."
Dion S.
"Thanks for everything. My client is very happy and you know if any of these issues come up again you're the first one I'll be calling."
Johnathon H.
Thank you, ECO.
"On behalf of my entire family… thank you so much. That drive contained all of the pictures from the first 4 years of my children's life."
Thanks again,
Johnathon
Bruce K. The TRIZETTO Group
Donna:
"I am not sure how many individual consumers you have as customers, but I have a real appreciation for the service you performed for me. I am the CTO for a $500 million company and I preach to all my coworkers, friends and family to back up their personal data and today it is so easy and inexpensive to do so. I didn't take my own advice and when the hard drive on my home computer failed, I had data I couldn't have recreated and felt helpless.
My company had used similar services in the past that were crazy expensive and I would have had to learn to live without the lost data, until I discovered ECO Data Recovery.
Please pass this email to your boss and let him know I am thrilled with the work your company did for me and the cost as well. Also, Donna, I don't know if you remember my call to you, but our 15 minute conversation closed the deal for your company, because you gave me the confidence to utilize your service.
I have my wife's desktop back up and running and I thank you very much for your expertise and fair pricing.
If you ever need and individual customer testimonial, please don't hesitate to get in touch with me."
Bruce
Peter H. – Siemens IT Solutions
Hi Donna,
"I was wondering if you could send me about ½ dozen of your business cards. We have several people here who on occasion have to send out drives for recovery and I was telling them how good I thought ECO was and they were impressed with your pricing, so I'd like to give them your card.
Thanks and have a great day,"
Peter H.
Patrick B. Areva
Hi ECO,
"As said John, you guys made my days…and my week!"
Best to all,
Patrick
Stephen D.
"Donna/John – Thank you very much. I received the CD's on Wednesday of last week and all looks great. I appreciate the additional business cards and will pass those out at work as they are requested. I will leave positive feedback on your site. Again…Thank you."
Peter N. – First Data Merchant Services
"Although no one looks forward to a catastrophic hard drive crash, it is reassuring to know that the folks at ECO are there to restore and recovery your data. Their technical savvy, and realistic, yet compassionate customer service sets a benchmark by which others in the business should be judged, regardless of price. My thanks again to the entire ECO Team."
Lewis D. – Chevron Texaco
"Thanks for all your help, the data looks good and my customers are satisfied. Your speed, professionalism, and attention is greatly appreciated. I will recommend ECO to others in the IT organization."
Vicki P. – DuPont
Great service, customer support, very fast, no surprises on the invoice. Thanks!
Charles B. – ISU Department of Psychology
"We were extremely pleased with the results of the data recovery. All of the data we needed to recover was recovered without any errors. Additionally we were very pleased with the technician who recovered the data by checking in with us and providing information throughout the recovery process. I would definitely recommend Eco-Data Recovery to anyone who was in a similar situation as ours."
John C.
"I personally found the level of professionalism of every employee at ECO Data recovery to be at its highest. Their services were priced well below many other companies with no hidden cost. Javier was excellent in every step of the way and very patient toward meeting my needs in the recovery of the lost data. Although I hope there will be no next time, (back up always, and frequently). If another tragic computer problem should occur ECO Data would be my first choice. Thanks again to Woody and Javier for achieving fantastic results."
Avi L. – Ocean Drive Magazine
"Very prompt, courteous and helpful individuals. From receptionist through technicians, everyone made me feel like they really wanted to help."
Ray L. – BAE SYSTEMS
"Since the first time I used you, 3 years ago, I have had your phone number stuck to my monitor just in case I ever needed service. No hesitation in calling you to solve our latest disk problem. Excellent Service and no BS."
Latarious G. – Franklin Aluminum Co.
"Your service is great. I've sent at least three drives to you guys over the past couple years and you've fully recovered them all. Your staff is professional and knowledgeable thus proving to be joy to work with. I will definitely call for any future data recovery."
Greg H.
Very fast, very good service. Reps are helpful and willing to work with you.
Carolyn B. – Sunnyside Consulting
My experience with ECO was excellent! My request was handled promptly and in a very courteous manner. I would highly recommend ECO to anyone who has the need for data recovery. Woody was great to work with!
Dan T.
I was very pleased with your very prompt and reasonably priced service. I checked with many other data recovery providers and your quote was the lowest. I would strongly recommend your company to others.
Rhonda F. – Bruce G. Freund DDS
Everything went well. Thanks for your assistance. I will definitely recommend you to any of my unfortunate associates who may have this problem in the future!
Derek M.
Great job, complete recovery of our data, would use again if need be.
Anthony C. – Chilelli Software, New York
Not fast but INSTANT recovery service. Competent, reliable, efficient. Thank you Felix! and thank you Brian. Well done.
Perry P. – Sewing Station, Inc.
One Word: Lifesaving. The technician, Steve, was super fast, and very friendly. Two days after I shipped out my drive, I had it back in my hands, with all my files intact. Thank you so much, ECO!!
Doug D. – Sternschnuppe
When a drive on an important machine crashed, and the backup was corrupted as well, it was not a good situation! I like your flat rate approach with no hidden charges. Recovering the data saved us weeks of catch up time. I recommend you to anyone with a disk recovery need.
Roberta B. – Vutek
Very fast, honest, and the results were great.
Robert M. – RD AMROSS, LLC
My entire hard-drive had crashed. I was very pleased that you recovered all of my documents and files. Your service was fast considering the amount of data. I also appreciate your efforts to reduce the cost and use of DVD's.
Rev Ken D. – Philadelphia House of Prayer
I found Brian to be very straight forward as to my costs – I like the flat rate approach. The recovery was fast and everyone I spoke to at ECO did their individual best to support the process. Thank you, and thank you Brian.
Charlie S. – Expert on Demand
I would recommend ECO Data Recovery without hesitation. I particularly like your customer service. Phones are answered by Human Beings, and it's easy to talk with someone who can give a real answer. I liked being able to get a firm quotation, not an elastic figure. (One company we contacted quoted us between $500-$8000!) Your list of high-profile clients was reassuring, and helped us make our decision. Kudos to Woody and the gang for a great service. ?
William H.
Everyone was very helpful and we got our data back promptly. I received my data in a new hard drive. Thanks.
Phil H. – HABCO
Received my recovered data today, as promised. Everything was there, thank you. Hopefully I will never need to deal with you again, but rest assured that you'll be the first I call should the need arise. Again, thanks.
Ronald G. – Car Factory Wholesale
Thanks for getting us our server data back. We are very grateful to have been able to get our historical data back and at 10x less than the competition. Thanks again.
Todd Y. – Red Granite, LLC
Expedient, efficient, thorough, and in continuous communication throughout the process. Great service which I would highly recommend.
Michael N.
Great service! Fast turnaround, great customer service!
Michael S. – Niles Surveying Co., Inc.
Our primary data hard drive crashed. After failing to reclaim the data here, we looked around and after checking with other companies, sent it to you. We were very happy to get all the data back, plus a very friendly service and no hidden charges! You guys are number one on my list if it ever happens again!
Bill S.
Worked well. Going in I was worried that I had lost all of the early digital pictures of my daughter. Thank you for getting all of the pictures back for me.
Stuart M. – DAW Industries
Good experience with your staff, Woody did a great job. Thanks
Paul R. – Heartland Awards
You did a great job. Your pricing was honest, strait forward, and reasonable compared to other companies who deceive you by not giving you a quote until they have your valuable hard drive in their hands. Javier was very helpful and easy to work with. I give you a A+ for overall performance. I would definitely recommend you to others.
Ed K. Director of Operations- Holiday Isle Resorts & Marina
We recently experienced a crash of a hard drive containing all of the data of our accounting system. Unfortunately, we discovered that our last clean back-up was over four months old! Eco Data Recovery saved the day. Within three days of the crash our system, our accounting server was back up and running with absolutely no data loss. During the recovery period, both you and the engineer working on the drive kept me updated on the progress of the recovery. Your service was very prompt, professional, and very reasonably priced. I hope I never need your services again, but you will be number one on my list if I ever experience data loss again due to a drive crash. Thanks again for the great service.
Scott H.
Your staff was very professional and helpful. They did everything they could to assist us with the recovery of our data. I appreciate their assistance and efforts.
Larry N. – Applied Digital Solutions, Inc.
A truly professional outfit. Wonderful to work with and highly recommended. Special thanks to Brian!
P. P.


Thank you for your help. I was very happy with the results.
Susanne C. – Framingham State College
Excellent service and you did a wonderful job. Thanks.
Gilles L.
Thank you for excellent service – and foremost: full data recovery! You made my day.
Kevin H.
All of my data was restored. Thank you. We will refer customers to you whenever they have a hard drive crash.
Cheryl D. – Byte Me LLC
100% recovery of 1000's of sensitive tax records spanning 8 years! I have a very satisfied customer now and will continue to use ECO Data Recovery for all of my many customers' needs!
Cindy M. – Suburban Graphics
I was pleased with the recovery of our data.
Bob N. – Fail Safe Network, Inc.
After my hard drive crashed, and I mistakenly formatted my backup device, I wondered if all was lost. I had heard that some companies specialized in retrieving data from "crashed" drives, and I'm glad I found Eco. They recovered everything! I'd strongly recommend them to anyone.
Evelyn O.
Great job in recovering my data. It's definitely worth the costs. I would highly recommend you to others.
Bill M. – City of  Vero Beach


Everything from the first phone call making inquiries to the last call about how to handle the billing was handled warmly and professionally. Should the need ever arise again (I hope not) I will use Eco again.
John J. – Vedior Professional Services
Quite happy with the service, being the first time I needed this service; I was quite uncomfortable in choosing a vendor. Your professionalism gave me confidence. Overall, I am happy with the service and have already recommended you to our sister company and our North American corporate office.
Kevin R. – Drive guys.com
Excellent partnership program. It has been easy and painless to work with your company. Great extra revenues for our company. Keep up the great work.
Jeff P. – Shell Energy Service

s
Your service was definitely timely and the price was exceptional compared to other recovery shops. All of the required data was recovered and then some. Thanks for your help.
Sudarshan M. – East West Technology Corporation
I do not remember the name of the person who I dealt with at Eco Data Recovery, but the support was excellent and the data I had recovered was very valuable. We had data from 48 hours of continuous testing and all of it was recovered. I am glad that we had your company in the neighborhood which helped me to get back my data faster. I would recommend you to anyone with a hard drive that wont talk.
John G. – AVX Corporation
I was very pleased with the results, virtually every file I needed was recovered and returned to me. I also appreciated the options for sending back the files, the USB Disk was a great choice.
Robert S. IT Director- Lipinski Landscape Irrigation, Inc.
My drive was toast & so was I…Eco Data Recovery saved the day! Thank you for the prompt, professional service!
Chris D. IT Director- Novas Software
Very smooth process. I don't remember anyone in particular I dealt with. This could be a good thing… just a seamless process from beginning to end.
Sean
Your team was very helpful and the service was awesome. It only took you guys 2 days to recover my data. I will definitely refer you to other people that need the same service. Thanks.
Aaron
Being that it was the first time dealing with a data recovery service, my experience with Eco Data was wonderful! The people I dealt with Brian and Bob were very helpful and informative. The entire process was quick and smooth. The best part was that you were able to get our data back!!! I would definitely do business with you folks again. In fact, I already have a quote with you guys for one of my other clients. All in all, my experience has been great. I hope I never have to use your services ever again but if I do, I know I'll be in good hands. Thanks.
Team Disney
I would like to express by sincere appreciation for you support of our invalid Netware Partition on our Compaq file server. Again, my thanks for your continued contribution.
Sun Digital
I just wanted to compliment you and your team on a great job! We really appreciate your promptness and persistence into the problem. If we ever have the need for your services again, you'll be the first company we call!
GCD Productions
I thank you for your flat rate pricing, patience and full recovery of my data. The recovery Eco-data performed for me saved the future of my assets and investments, which, if lost may have cost me bankruptcy. Remember to tell everyone to SAVE, SAVE, SAVE and BACK-UP their information 10 time more than they think they should.
First Citizens Bank
The loan departments had come to an automation standstill and forced to a manual state of operation due to the problems with our server. In addition to recovering 100% of our data, Eco Data Recovery charged substantially lower fees.
Tift General Hospital
The data that you recovered would have taken several months to regenerate and would have cost us well over ten thousand dollars in resources. The professional and courteous manner in which we were dealt with made me fell as if our needs were receiving special attention.
Dr. Benet
Thanks for the great service, and the personal touch that eased some of the anxiety in what had become my worst computer nightmare. Without warning I lost 10 years of patient records and billing information!. The tape backup had become corrupt too, and there was no other copy of the data.""You recovered all the data without losing a single byte…"
Florida Planning Grou

p
You guys are great! When a power outage corrupted my files I thought I was sunk, watching months of work going down the tube. But your group was able to retrieve all the lost data. Truly amazing!