ECO Data Recovery Pledges…
+ No ridiculous / unsubstantiated Claims: "cheapest", "fastest", "best", "most recoveries", "most successful", "only company who can…", etc.
+ No Scare Tactics, Hype, or Trashing Competitors
THE ORIGINAL 'FLAT-RATE ' DATA RECOVERY SERVICE
SINCE 1995
PRICES FROM $275. FLASH, PC. MAC, LAPTOP & RAID
Call immediate quote 800-339-3412 / 561-691-0019

DATA RECOVERY PRICES FROM $275.00
WHY CHOOSE ECO DATA RECOVERY?
ECO Hard Drive Recovery Services offers Firm Prices 'Up Front' for all RAID Servers, PC, MAC, laptop and portable USB hard drives.(Sounds normal…However, most companies do not offer Flat-Rate Prices).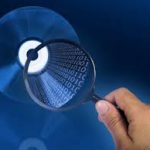 Hard drives can suffer from physical, mechanical hard drive crashes, operating system failure, viruses, or file system corruption. Any one of these instances could easily result in the inability to access your files.
We are well versed with all major hard drive manufacturers such as Western Digital, Seagate, Hitachi, Toshiba etc. With over 20 years experience being firmly based in hard drive data repair and hard drive data recovery services, we are qualified to perform professional, invasive level, Hard Drive Recovery service on all types of hard drives including RAID Servers. Whatever  to have recovered, whether it be priceless photographs, spreadsheets, email, your company accounting database. We recover it all!
HARD DRIVE RECOVERY FAILURE SYMPTOMS
Hard Drive Recovery in many cases is a necessity that is a direct result of a crashed or mechanically failed hard drive. When a hard crashes it can become noisy, making unusual sounds such as clicking of ticking or grinding, and in some cases even stop spinning altogether. These cases will often require a complete disassemble, repair and rebuild of the hard drive in order to recover data. Often times we will need to actually temporarily 'repair' the hard drive in order for us to successfully perform an invasive level Recovery.
In this day and age, we store our 'entire lives' on a hard drive. If you have ever experienced a hard drive crash, you know just how frustrating it can be to not have access to your files.For more information, see our Hard Drive Data Recovery Services page or Call for Immediate Data Recovery Quote 800-339-3412 /561-691-0019.
The company logos on this site are trademarks or registered trademarks of their respective companies.