HIPAA REQUIREMENTS FOR DATA RECOVERY SERVICE
Eco Data Recovery understands the HIPPA and Accountability Act and the need to be compliant with HIPAA regulations. Our business has always been very secure against outside entities hacking into our data bases and we have implemented internal security measures to keep your data secure.
Privacy is what keeps many of our clients coming back for our services again and again. We respect the privacy of you and your patients. ECO Data Recovery  HIPPA Service Agreement is also a non-disclosure agreement.
In most cases medical facilities, medical billing companies, clinics, etc. have their own non-disclosure form that they need signed. This not a problem, we take all required steps and necessary precautions to stay within the HIPAA regulations.
–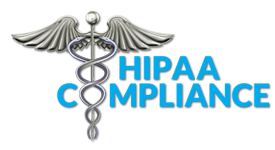 Effective in 2004, all covered entities must have Business Associate Contracts with their business associates that contain the mandatory provisions required by the Privacy Rule
The Privacy Rule requires covered entities to guard against misuse of personally identifiable health information and limit the sharing of such information. The Privacy Rule also grants consumers significant rights regarding the use and disclosure of their health information.
–
The Security Rule requires covered entities to implement basic safeguards to protect Electronic protected health information ("PHI") from unauthorized access, alteration, deletion, and transmission. The security standards define the administrative, physical, and technical safeguards to protect the confidentiality, integrity, and availability of electronic PHI.
For more information on HIPAA and its legal implications for Health care Information Technology Solution Providers Read the white paper issued by the Information Technology Association of America and The Robert Law Group, LLC.
Questions?  Call 800-339-3412 or 561-691-0019
OR REQUEST AN ONLINE QUOTE NOW:

ECO Data Recovery providing professional Data Recovery Services for business and home users since 1995.