Warning
: Invalid argument supplied for foreach() in
/home3/waiag20ae7bk/public_html/wp-content/themes/Divi/includes/builder/module/ContactFormItem.php
on line
663
Warning
: Invalid argument supplied for foreach() in
/home3/waiag20ae7bk/public_html/wp-content/themes/Divi/includes/builder/module/ContactFormItem.php
on line
663
PUERTO RICO DATA RECOVERY RAID PC MAC Laptop
CALL FOR IMMEDIATE QUOTE:  800-339-3412 / 561-691-0019
ECO Data Recovery Pledges…
+ No ridiculous/unsubstantiated Claims: "cheapest", "fastest", "best", "most recoveries", "most successful", "only company who can…", etc.
+ No Scare Tactics, Hype, or Trashing Competitors
Puerto Rico Data Recovery RAID PC MAC Laptop
Flat Rate Prices from $275.00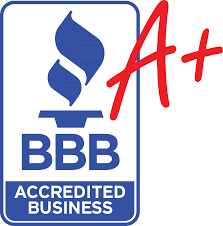 Puerto Rico Data Recovery by ECO Data Recovery is a Stateside hard drive recovery service that specializes in data retrieval, (Recuperacion de Datos) from laptop/notebook, desktop, MAC, PC, USB and RAID hard disk drives. Our South Florida Data Recovery Lab is conveniently located one hour North of Miami and are just an overnight delivery from San Juan Puerto Rico. (Or anywhere in Puerto Rico for that matter)!
22+ Years Experience
ECO has over 22 years experience in Puerto Rico Data Recovery. ECO is uniquely qualified to offer computer data recovery services for data loss caused by power surges & outages, static electricity, lightning strikes, fires, floods, other natural disasters, sabotage, viruses, equipment malfunctions, accidents, and user error.
" In most cases you only have ONE chance to recover your data "
Trust the professionals at ECO Data Recovery!
Five Reasons to send your drives to ECO Data Recovery:
1) Located close to Puerto Rico 
2) USPS Overnight from San Juan
3) Conveniently located in South Florida
4) ECO offers Flat-Rate prices
5) Specializing in  Laptop, MAC, PC and RAID Server Drives
IMPORTANT: If you hear any unusual sounds coming from your computer, SHUT down your computer ASAP!
North Puerto Rico Data Recovery
Arecibo, Barceloneta, Bayamón, Camuy, Cataño, Corozal, Dorado, Florida, Guaynabo, Hatillo, Isabela, Manatí, Morovis, Quebradillas, San Juan, San Sebastián. Toa Alta, Toa Baja, Vega Alta and Vega Baja.
Central Puerto Rico Hard Drive Recovery
Adjuntas, Aguas Buenas, Aibonito, Barranquitas, Cayey, Ciales, Cidra, Comerío, Jayuya, Las Marías, Lares, Maricao, Naranjito, Orocovis, and Utuado.
South Puerto Rico Data Recovery Services
Caja de Muertos, Coamo, Guayama, Guayanilla, Juana Díaz, Peñuelas, Ponce, Salinas, Santa Isabel, Villalba and Yauco.
East Puerto Rico Hard Drive Data Recovery
Arroyo, Caguas, Canóvanas, Carolina, Ceiba, Culebra, Fajardo, Gurabo, Humacao, Juncos, Las Piedras, Loíza, Luquillo, Maunabo, Naguabo, Patillas, Río Grande, San Lorenzo, Trujillo Alto, Yabucoa and Vieques.
West Puerto Rico Hard Drive Recovery Services
Aguada, Aguadilla, Añasco, Cabo Rojo, Desecheo Island, Guánica, Hormigueros, Lajas, Mayagüez, Moca, Mona, Rincón, Sabana Grande and San Germán
Call 1-800-339-3412 / 561-691-0019 for Puerto Rico Data Recovery!
or request an online quote below:

ECO Data Recovery providing professional Data Recovery Services for business and home users since 1995.
©1995-2017 ECO Data Recovery. All rights reserved.