Data Recovery | Hard Drive Recovery |
 RAID Data Recovery | Forensic Investigations
 HARD DRIVE RECOVERY SERVICES
LOST YOUR DATA? DRIVE CLICKING? RANSOMWARE?  WE CAN HELP!



 ECO DATA RECOVERY PLEDGES… 
NO ridiculous / unsubstantiated Claims: "cheapest", "fastest", "best", "most recoveries", "most successful", "only company who can…", etc. NO Scare Tactics, Hype, or Trashing Competitors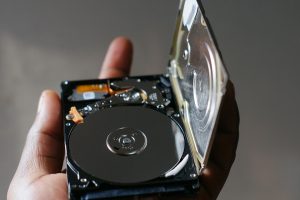 ✅ Pros with 

 MAC &  

 Windows
✅ RAIDS, Linux & Unix Experts
✅ All Laptops, Desktops, IPhones & Devices
✅ Flat Rate Pricing
✅ Quick Results
✅ Rush Service Available
✅ Over 22 years of     Professional Data Recovery
✅ No ridiculous/unsubstantiated claims
✅ A+ Business Rating 


✅ Encrypted Drives


Free Data Recovery Quote:
ECO Data Recovery | Hard Drive Data Recovery Experts
SIGNS THAT YOUR HARD DRIVE HAS CRASHED: (Or could soon crash!)
Hard Drive is running unusually slow.
Computer will not boot.
Computer will frequently reboot itself.
Files Disappearing.
S.M.A.R.T. Failure (Self-Monitoring, Analysis, and Reporting Technology).
Computer is operating extremely slow.

Error Messages:

"Operating System Not Found".
 "Windows Could not start because…".
"Drive is not Formatted".
 "Primary Drive or Device Not Found".
Mac Computers may also display a "Flashing Question Mark" or hang on "Spinning Beach Ball".
ANY UNUSUAL SOUNDS?
Any unusual sounds from your hard drive? Clicking or grinding generally indicates that the hard drive is on the verge of a severe mechanical failure, or 'hard drive crash'. Therefore, once a drive has suffered from mechanical failure, the hard drive recovery will need to be performed via advanced invasive level data recovery techniques.
IMPORTANT: If your hard drive is making any unusual noises shut down your computer immediately.
MY HARD DRIVE HAS DIED, WHAT SHOULD I DO?
The first step is to immediately stop using the hard drive. Turn your computer off to prevent any further damage.
The less you try to use it, the better chance that we will be able to get all of your files back to you in working condition. Your best chance of getting your important files back is with ECO Data Recovery. We know what to do, how to do to it and will always do it using the latest technology in a safe and professional way. We will try much harder, spend more time and put in more effort than anybody else to ensure the best possible result.
 HIPAA REQUIREMENTS FOR DATA RECOVERY SERVICE
Hard Drive Recovery by Eco Data Recovery understands the HIPPA and Accountability Act and the need to be compliant with HIPAA regulations. Our business has always been very secure against outside entities hacking into our data bases and we have implemented internal security measures to keep your data secure.
Privacy is what keeps many of our clients coming back for our services again and again. We respect the privacy of you and your patients. ECO Data Recovery HIPPA Service Agreement is also a non-disclosure agreement.
In most cases medical facilities, medical billing companies, clinics, etc. have their own non-disclosure form that they need to be signed. This not a problem, we take all required steps and necessary precautions to stay within the HIPAA regulations.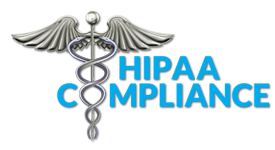 Effective in 2004, all covered entities must have Business Associate Contracts with their business associates that contain the mandatory provisions required by the Privacy Rule
The Privacy Rule requires covered entities to guard against misuse of personally identifiable health information and limit the sharing of such information. The Privacy Rule also grants consumers significant rights regarding the use and disclosure of their health information.
The Security Rule requires covered entities to implement basic safeguards to protect electronic protected health information ("PHI") from unauthorized access, alteration, deletion, and transmission. The security standards define the administrative, physical, and technical safeguards to protect the confidentiality, integrity, and availability of electronic PHI.
For more information on HIPAA and its legal implications for Healthcare Information Technology Solution Providers. Read the white paper issued by the Information Technology Association of America and The Robert Law Group, Llc.
Data Recovery Services Nationwide For over 23 Years!
ECO Data Recovery providing professional Data Recovery Services for business and home users since 1995.