ECO DATA RECOVERY PLEDGES…
+ No ridiculous / unsubstantiated Claims: "cheapest", "fastest", "best", "most recoveries", "most successful", "only company who can…", etc.
+ No Scare Tactics, Hype, or Trashing Competitors
 Emergency Data Recovery Service Available call:
 561-691-0019 or 800-339-3412

© Logos are Trademarks of the respected companies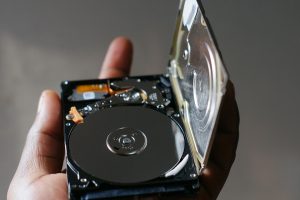 ✅ Pros with 

 MAC &  

 Windows
✅ RAIDS, Linux & Unix Experts
✅ All Laptops, Desktops, IPhones & Devices
✅ Flat Rate Pricing
✅ Quick Results
✅ Rush Service Available
✅ Over 22 years of     Professional Data Recovery
✅ No ridiculous/unsubstantiated claims
✅ A+ Business Rating 


✅ Encrypted Drives
WHY CHOOSE DATA  RECOVERY SERVICES by ECO DATA RECOVERY?
ECO Data Recovery offers Firm Up Front Prices for RAID, Laptop, PC, MAC and USB external disk drives.
ECO has over 20 years experience working with mechanically failed hard drives, and have an 85% Success Ratio for all Laptop, MAC, PC and RAID Server hard drives.
"In most cases, you have ONE chance to recovery your data "
Trust the professionals at ECO Data Recovery!
ECO Data Recovery providing professional Data Recovery Services for business and home users since 1995.
20+ YEARS EXPERIENCE IN HARD DRIVE RECOVERY
With over 20 years experience in hard drive recovery, we are qualified to offer data recovery for all types of data loss. Data loss can be caused by mechanically failed, clicking hard drives, power surges & outages, lightning strikes, fires, floods, viruses and/or just about anything that you can imagine that could happen to a hard drive.
ECO Data Recovery capabilities include RAID, PC, MAC and Laptop hard drives. Our technicians also recover data from  USB External hard drives, RAID Servers, SAN's and NASs. All processes and procedures, including invasive level work performed here, are non-destructive. We clone each drive sector by sector and work off the clone, not your hard drive. These steps are key in a Hard Drive Recovery.
IMPORTANT: If you hear any unusual sounds coming from your hard drive, SHUT down your computer ASAP!
Firm UpFront Prices by ECO Data Recovery for hard drive recovery of Flash Drives, PC, MAC, Laptops and RAID Server Hard Drives. Unlike our competitors, we will disclose full pricing up front prior to sending the drive in for data recovery. As we have said over and over again; "It's bad enough that you need Hard Drive Data Recovery. You at least should know the TOTAL COST UP FRONT with no surprises after you send in your hard drive".
Media Types Supported :
SATA, PATA, IDE, SCSI  and SAS hard drives
(PC, MAC, Server, and Notebook)
Doctor of Hard Drives
Desktop, Laptop & RAID Servers
External, Portable USB Hard Drives
DVD
CDR-W
Flash Media (Digital Camera Cards)
 Micro drives
Operating Systems Supported:
WINDOWS 2000-2016 RAID SERVERS
Windows Small business servers
WINDOWS 10/ 8/7/Vista/XP/2000/ME/98/95.
Mac OSX
LINUX
UNIX SCO
UNIXWARE Novell / SCO
LINUX SERVER
SQL SERVER
NOVELL NETWARE SERVER
The world of data recovery is somewhat a big mystery for most consumers and even for some IT professionals. This is because hard drives are complex devices and their technological specifics are not well known. Data recovery services specialize in restoring files that most people wouldn't think would be recoverable.
DATA RECOVERY HARD DRIVE
Data loss can be caused by a combination of factors which often requires professional assistance. The process of cloning the damaged, malfunctioning drive and using the cloned version on a new drive as a method to recovering data may be helpful, but it is best to leave it to the experienced professionals at Eco Data Recovery.
DATA RECOVERY EXTERNAL HARD DRIVE
Data loss may also occur if your operating systems fails to boot or if you get a blue screen error, but this should not mean that your all your data is lost. These data losses can be caused by bad sectors which stall the drive head every time it tries to read them. If your drive is detected by another computer, there is hope of copying your data before there is total failure. There can be situations where you have a brand new hard drive, but you still suffered data loss. Sometimes a faulty component or a faulty installation can also lead to data loss. Also, it can be due to sudden electric failure to which the brand new hard drive may not be immune. There are countless causes that can lead to data loss.
DATABASE RECOVERY
One of the most often asked questions that you would naturally want to ask if you have suffered a loss of data is, "how can you help me to retrieve or recover my lost data?" Do not worry. With the right blend of expertise, experience, and tools, it is possible for Eco Data Recovery to carry out a database recovery for your data loss problem.
HARD DRIVE RECOVERY SERVICE
The data recovery services at Eco Data Recovery are extremely well equipped with an amazing array of software, hardware and expertise to help recover the data. We utilize a combination of the best and most high-quality proprietary software, specialized hardware, and years of valuable experience to recover data after a major crash.
HARD DRIVE RECOVERY
We have highly trained computer forensic specialists who are competent to handle each recovery to ensure your data will not be compromised during the process of the recovery. Our data recovery professionals are extremely conscious of the fact that your data is sacred and irreplaceable to you, so they handle the issue with great amount of care.
HARD DRIVE DATA RECOVERY
The first step we take would be to evaluate the hard drive. Then we would try to see whether logical recovery is required or not. We highly suggest to leave this high level task of recovering your valuable data to the experts at Eco Data Recovery. Contact us today for a consultation.
ECO Data Recovery providing professional Data Recovery Services for business and home users since 1995.