Warning
: Invalid argument supplied for foreach() in
/home3/waiag20ae7bk/public_html/wp-content/themes/Divi/includes/builder/module/ContactFormItem.php
on line
663
Warning
: Invalid argument supplied for foreach() in
/home3/waiag20ae7bk/public_html/wp-content/themes/Divi/includes/builder/module/ContactFormItem.php
on line
663
Fort Lauderdale Hard Drive Data Recovery by ECO Data Recovery Pledges…
+ No ridiculous/unsubstantiated Claims: "cheapest", "fastest", "best", "most recoveries", "most successful", "only company who can…", etc.
+ No Scare Tactics, Hype, or Trashing Competitors
FORT LAUDERDALE HARD DRIVE DATA RECOVERY

Fort Lauderdale Hard Drive Data Recovery Prices From $275.00 by ECO Data Recovery. ECO offers full service hard drive recovery and specializes in recovering data from Flash media, PC, MAC, laptop, desktop, including RAID Server Hard Drives. With increased storage capacity, affordability and ease of use, it's no wonder that hard drives are becoming increasingly popular.
 22+ YEARS EXPERIENCE HARD DRIVE RECOVERY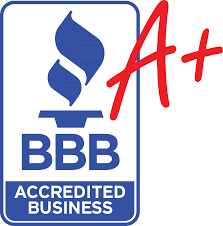 With over 22 years experience in Fort Lauderdale Hard Drive Data Recovery, we are qualified to offer Data Recovery services for any data loss.  Examples: power surges, outages, static electricity, lightning strikes, fires, floods, other natural disasters, viruses, equipment malfunctions, accidents, & user error.
Free Data Recovery Quote Form
ANY UNUSUAL SOUNDS?
Any unusual sounds from your hard drive? Such as clicking or grinding, generally indicates that the hard drive is on the verge of a severe mechanical failure, or 'hard drive crash'. Once a drive has suffered from mechanical failure, the hard drive recovery will need to be performed via advanced invasive level data recovery techniques.
REQUEST  AN ONLINE QUOTE:

 OR FOR IMMEDIATE QUOTE 
CALL 800-339-3412 / 561-691-0019
.
.
FLORIDA  DATA RECOVERY PRICES $275.00 UP
Fort Lauderdale Hard Drive Recovery by ECO Data Recovery specializes in Flat-Rate Firm Prices Up Front for Data Recovery Services! Prices start at $275.00 including  Flash Media, PC, MAC, Laptop and RAID Server hard Drives. Unlike some of our competitors, we will disclose full pricing up front prior to you sending in your drive for Data Recovery.
As we have said over and over again, "It's bad enough you need Data Recovery. You should know the TOTAL COST UP FRONT with no surprises after you send your hard drive for Hard Drive Data Recovery".
HARD DRIVE FAILURE SYMPTOMS?
In numerous cases, crashed hard drives can click, tick, become noisy or even stop spinning. This may require a complete disassembly, repair and rebuild in order to facilitate a successful hard drive recovery. The data recovery process requires skill and expertise. Extensive experience and a complete understanding of the mechanics and functions of the latest larger capacity hard drives and older legacy hard disk drives.
SIGNS YOUR HARD DRIVE HAS CRASHED
(Or could soon crash!)
Hard Drive is running unusually slow.

Computer will not boot.

Computer will frequently reboot itself.

Files Disappearing.

S.M.A.R.T. Failure (Self-Monitoring, Analysis, and

Reporting Technology).

Computer is operating extremely slow.

Error Message "Operating System Not Found".

Error Messages such as: "Windows Could not start because…".

Error Message "Drive is not Formatted".

Error Message "Primary Drive or Device Not Found".

Mac Computers may also display a "Flashing Question Mark" or hang on "Spinning Beach Ball".
IMPORTANT: IF HARD DRIVE IS MAKING ANY UNUSUAL SOUNDS 
SHUT DOWN YOUR COMPUTER

IMMEDIATELY

REQUEST AN ONLINE QUOTE
OR CALL: 561-691-0019 / 800-339-3412
ECO Data Recovery providing professional Fort Lauderdale Hard Drive Data Recovery for businesses and home users in since 1995