Data Recovery | Hard Drive Recovery |
 RAID Data Recovery | Forensic Investigations
 HARD DRIVE RECOVERY SERVICES
LOST YOUR DATA? DRIVE CLICKING? RANSOMWARE?  WE CAN HELP!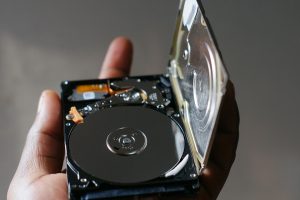 ✅ Pros with 

 MAC &  

 Windows
✅ RAIDS, Linux & Unix Experts
✅ All Laptops, Desktops, IPhones & Devices
✅ Flat Rate Pricing
✅ Quick Results
✅ Rush Service Available
✅ Over 22 years of     Professional Data Recovery
✅ No ridiculous/unsubstantiated claims
✅ A+ Business Rating 


✅ Encrypted Drives


Free Data Recovery Quote:
Data Recovery | Hard Drive Recovery Experts
Data Recovery Experts
For over

22 years

ECO Data Recovery has been providing Data Recovery and Hard Drive Recovery services at a flat rate.  We understand that no matter what the size of the job every dollar counts. This is why we treat our customers with the same respect, service, and value that we would expect if we were shopping for hard drive data recovery services. We explain the entire process including our affordable pricing prior to you sending your drive for Data Recovery Services.
We take the confidentiality of our clients' data seriously and delivers recovered client data in a timely fashion, with an open line of communication between the engineer and the client throughout the data recovery process.
We often say: "It's bad enough that your hard drive has crashed and that you need data recovery. You at least want to have a FIRM PRICE OF YOUR HARD DRIVE RECOVERY UPFRONT!"  You would think this is a normal practice as in other businesses. However, other Data Recovery companies are known to take advantage of the panic upon lost of your data.
Trusted Hard Drive Recovery for Business, Government & Individuals for Over 22 Years!
From individuals to federal and state governments, large and small business. ECO Data Recovery has helped thousands of customers recover data from hard drives, computer data recovery service, mobile devices, and more.
Here are a few:

We understand that you need your data. However, you don't need any surprises when it comes to pricing or the process when using our hard drive data recovery services. You'll know the exact price and when you can expect your files back to you. Our standard service has an average of 4-8 business day turnaround.
IMPORTANT: If you hear any noise coming from your hard drive, SHUT DOWN YOUR COMPUTER ASAP!
Hard Drive Repair
Hard Drive Repair - Data Recovery Service
Hard Drive Repair by ECO Data Recovery is often required prior to recovering any data from a hard drive. Although this repair is a very temporary one, it is extremely critical that the 'repair' is performed by a skilled and most of all, experienced technician. Improper hard drive repair techniques can severely hinder chances of a successful data recovery. (Possibly making data recovery difficult at best, or in some cases, even impossible).
In a majority of hard drive crashes, you may only have one chance for a successful recovery of your files. TRUST THE PROFESSIONALS AT ECO Data Recovery!
IMPORTANT: Turn your computer off immediately if there is *any* unusual sounds from your computer to prevent further damage
For Immediate Quote call 800-339-3412 or 561-691-0019
or Request an Online Quote below:

Hard Drive Failure Symptoms
Hard drive failures can be caused by a variety of reasons. The electronics can develop electrical shorts due to surges or spikes. The heads inside of the drive can fail to read data. Further, sometimes the hard drive will not even spin up at all. Or the hard drive will emit unusual sounds such as clicking, grinding, scraping etc.
We receive telephone calls and web searches daily looking for "hard drive repair". However, hard drive repair is a temporary fix. It is a most critical element of the actual work involved in recovering data and must be done properly. Under no circumstances would we, or any other quality data recovery service, advise attempting any type of D.I.Y. hard drive repair. This can render further hard drive recovery attempts futile. Over the years we have seen a vast amount of drives that had tampered with or opened to arriving. If left alone, in the 'as failed' state, chances for recovery are immeasurably higher.prior to arriving.
In other words, a clicking or noisy hard drive requires a clean-room environment and a data recovery lab that has the experience and capabilities of 'repairing' or rebuilding hard disk drives.
We cannot stress enough to never, under any circumstances, attempt open the sealed cover of your hard drive.
With over 22 years experience in hard drive repair, we are qualified to offer hard drive data recovery services. While we do repair hard drives, it is with the single goal of a successful recovery of your data. We would never recommend reusing a hard drive that has been to a data recovery service for file recovery
Call 800-339-3412 or 561-691-0019  to speak with a consultant now!

HARD DRIVE REPAIR
The role of a hard drive is to store of all the data on your computer or laptop, but when the hard drive crashes, it is essential to know about the usage and steps required for a hard drive repair/recovery. First off, you must be aware of which devices use a hard drive, why the drive fails, and the requirements used for the repair.
BROKEN HARD DRIVE
Many different devices carry a flash memory or a hard drive. Computers, laptops, iPhones, network drives, and camcorders all use some traditional drive or flash memory. When it comes down to large businesses, they tend to use servers. Servers can have one or multiple drives like raid arrays. Some companies sometimes also just use the basic drives of laptops and desktop computers whether it is a PC or Mac.
Flash drives are different from regular hard drives even when it comes to price. For example, devices that use a flash drive include digital cameras and camcorders. The fundamental concept of operation is the same and flash technology is growing which is is why flash drives are seemingly more expensive. Fortunately, as the supply increases over time, prices will decrease
HARD DISK REPAIR
It is important to be informed on why the drive fails in the first place. There are several ways a hard drive can fail whether it occurs electrically, physically or internally. An electrical surge is the largest enemy of hard drives. An electric surge can damage components or parts of a hard drive or it can corrupt its firmware that controls flash storage operation.
The same will occur to a standard hard drive that has a software chip responsible for running platters and reading/writing heads. Physical damage is a close runner up to electrical surges. It is responsible for portable and laptop drive failures and wear and tear. Because traditional drives use moving parts, the drive surface or heads become weak and start showing signs and symptoms of defect over time. When these issues occur it is time for a hard disk repair.
In the case of flash drives, wear and tear play the same role but in a different style. Flash drives have certain usage counts which mean the more the drive is re-written, the more decrease in its life occurs and one day will it can fail abruptly. Lastly, manufacturing defects can be a common issue with material quality and software
 REPAIR HARD DRIVE
It is also important to know what is involved in hard drive surgery. Donor drives, surrounding environment and costs can determine the steps taken after a hard drive failure. Hard drive repair is necessary when a storage device fails and the procedures for the regular and flash media differentiate. Regular drives have moving heads and surfaces, and a donor drive is needed for repair. The donor drive must be very closely matched to the patient's drive.
The requirements for donor drive is very strict. The donor drive must be the same as a patient drive which cannot be found in hard drive stores. The repair usually involves head replacement, motor replacement or moving platters to another drive. The head transplant requires extensive experience and perfection.
RECOVER HARD DRIVE
A slight mistake can destroy the data permanently. Another important aspect is the environment in which the procedure is taking place. There must be the availability of a clean room environment. Dust particles can destroy the thin layer between the head and surface and cause damage. Overall, knowing about hard drives and their repair process can both prevent and recover the data that could be lost in the future.
Contact us today for a consultation:
Call 800-339-3412 / 561-691-0019
or Request an online quote:
ECO Data Recovery providing professional Data Recovery Services for business and home users since 1995.
RAID Data Recovery
"You may only have ONE chance to recover your RAID DATA "
Trust the professionals at ECO Data Recovery!
RAID Data Recovery by ECO Data Recovery offers "firm" Up-front prices for all RAID versions. Whether it be a RAID 0, RAID 1, RAID 5 or RAID 10, we have the highest success ratios in hard drive recovery.  Recovering data from a RAID server can be one of the most optimistic scenarios for data recovery, even when one hard drive has suffered from mechanical failure.
If you do find yourself with a failed RAID 1,  5 or 10 array, ECO Data Recovery can restore or recover your RAID, SAN, NAS, Snap Server. We have multiple, high capacity servers to tackle the larger RAID'S.
CALL FOR IMMEDIATE RAID DATA RECOVERY QUOTE:
800-339-3412 / 561-691-0019
WHY SHOULD ECO DATA RECOVERY BE YOUR ONLY CHOICE FOR RAID DATA RECOVERY?
ECO Data Recovery offers Firm Up-Front prices for all RAID Servers, desktop, MAC, laptop & portable USB hard drives.
ECO Data Recovery has extensive knowledge with all major hard drive manufacturers such as Western Digital, Seagate, Hitachi, Toshiba etc.
With our extensive over 22 years experience being firmly based in hard drive repair and hard drive recovery, we are qualified to perform professional, invasive level, data recovery on all types of hard drives including RAID Servers.
Whatever you need to have recovered, whether it be priceless photographs, spreadsheets, email, your company accounting database, or anything that can be stored onto a hard drive that just cannot be replaced. We recover it all!
CAUTION:  NEVER RE-INITIALIZE YOUR RAID ARRAY!
Utilizing custom software and hardware solutions for RAID servers, ECO Data Recovery is the ONLY choice for your vital data. Don't be fooled by companies that offer on-site or worse, remote recovery options.
Before any utilities are run against a RAID, all of the disks must be cloned sector by sector. (This is providing that all of the hard drives in the RAID array are in good working condition.) Anything less is possibly an irreparable accident waiting to happen. Just one foul up and ALL of your data can be lost. We have recovered RAID's that have been at many of our competitors' labs without success!
RAID technology is using numerous disks to imitate the functionality of single disk. This is usually done to increase the security and redundancy of data, the rate of read/write performance, or a mixture of both. RAID data recovery rectifies both physical and logical damages that may have been caused to disks, making it difficult for users to access and read data.
UNDERSTANDING RAID DATA RECOVERY SERVICE
Below are important procedures taken at Eco Data Recovery to help resolve your raid data recovery:
1. Non-destructive procedures are only used meaning that we never take chances in causing the hard drive to be damaged in the process of data recovery.
2. RAID  Data Recovery by ECO Data Recovery provides several options on how to resolve the problem. We will be very honest in giving you the advantages and disadvantages of each option. For example, if you need to get your files very quickly, this may cost you more because we would need to use additional resources for this.
3. How is your data returned? We will send your data on a Hard Drive, CD or Flash Media. The most common is to send your data in a brand new hard drive that is internal or external. Remember to ask us about this so you so there are no issues.
4. We are very transparent about achievement rates. Be careful about any other business telling you that their company has a rate of more than 80% in recovering the files that you lost. Success rates change depending on the situation or state of the hard drive.
5. ECO have experience in working with various operating systems. This includes Windows, MAC from desktops, laptops and portable USB drives.
Forensic Hard Drive Investigations
COMPUTER FORENSIC INVESTIGATION 
Hard Drive Investigation or Computer Forensics is the collection, preservation, analysis, evidence, and presentation of computer-related (Including online, web browsing activities). Computer evidence can be useful in criminal cases, civil litigation, and human resource and employment proceedings.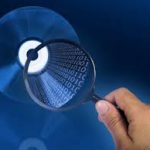 More information is retained in a computer than people realize. It's also difficult to completely remove information than is generally thought. For these reasons, as well as others, computer forensic examinations can typically recover lost or deleted information (or at a minimum, find evidence of the information) even when it has been intentionally deleted.
ECO Data Recovery Forensic examinations of a computer hard drive go far beyond normal recovery techniques, probing areas and files on the media not normally accessed by untrained personnel. These examinations can locate whatever data a business, agency, or individual needs
Who needs Forensic Investigations?
ECO Data Recovery Forensic Hard Drive Investigations has assisted law enforcement agencies, law firms, private investigators, government agencies, and human resources departments and private individuals throughout the country. In this day and age, corporate sabotage and communications, infidelity, pornography, and numerous other situations in which a forensic investigation is required happen more often than ever.
Here is a brief list of what is possible to recover:
Recovery of deleted hard drive files

Data recovery even after a hard drive has been reformatted or re-partitioned

Damaged and encrypted hard drives can be recovered (with key)

Discovery of websites that have been visited

Discovery of what files have been downloaded

Discovery of when files were last accessed

Discovery of faxes sent or received on a computer

Discovery of email messages and attachments even if previously deleted

Recovery of financial records and other documents
 Contact a Computer Forensic Consultant at:
 800-339-3412 / 561-691-0019
Emergency Data Recovery Services
Emergency Data Recovery Service
ECO Data Recovery offers very affordable Flat-Rate Pricing for standard Data Recovery Services, as well as Emergency Data Recovery Services.
Many times the loss of critical data can be devastating to you or your business. With most companies, downtime means lost revenue. In these times lost revenue is simply not an option. In many cases, people will ask "But can I afford data recovery?" With Emergency Data Recovery Services by ECO Data Recovery you can!
We pride ourselves on providing professional service, with an emphasis on quality and customer service. If you happen to find yourself in a time sensitive situation and MUST have your data ASAP, our expedited service is for you.
 With our emergency Hard Drive data recovery services, we will start your hard drive recovery immediately upon arrival of your hard drive!
 In most cases, there's ONE chance to recover your data...  Trust the professionals at ECO Data Recovery!
Damaged Hard Drive Recovery
When time is critical, you can count on Emergency Data Recovery Services. ECO will pull through for you in your time of need and get your data back. ECO Data Recovery will get your business back up and be running as soon as possible. (We have actually had mechanically failed hard drives delivered to our lab in the morning, and shipped out successfully recovered the very same day).
ECO Data Recovery offers extremely reasonable cost for Expedited Emergency
Hard Drive Recovery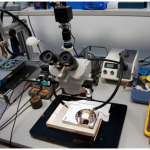 With our expedited service, we will begin your hard drive recovery immediately upon arrival. Your hard drive will completely bypass the lab queue and go directly to an engineer's bench.
Turn around time for Emergency Data Recovery averages 1 to 4 business days for single hard drives. Our standard service generally averages 4 to 8 business days and is basically a 'first in, first out' lab queue.
  A Recovery Consultant can be reached after hours by telephone 
561-313-4711 / 800-339-3412.
Quickbooks File Recovery – Call / email Immediate Quote!
Quickbooks File Recovery
Quickbooks File Recovery by Eco Data Recovery is a complete computer data recovery service that provides file recovery and retrieval as well as hard drive recovery services.
With over 22 years experience in hard drive repair and recovery, we are qualified to offer file recovery services for any type of data loss Including accidental file deletion. If you have accidentally deleted a file that you wish to have recovered, we suggest that you shut down your computer immediately. More often than not, the deleted file is actually still on the hard drive. However, continued usage of the computer can 'overwrite' the deleted file, making recovery difficult and in some cases impossible.
Quick Books Database File Recovery
QuickBooks file recovery is one of our most popular services. Many, many times we hear: "I only need my Quick Books file!" Generally, a Quick books File can be relatively small in capacity. However, that certainly does not diminish the importance of this extremely critical data for a small business. The loss of a Quick Books file can turn a business from "Open for Business" to "Out of Business", very quickly.
In some cases, the user will not even know the Quickbooks File Extension. Whether it be a QBW, QBB, QBF or any other Quick Books Database File Recovery, ECO Data Recovery can help recover your Quick Books File!
800-339-3412 / 561-691-019
Is Your Hard Drive Having Problems?
SIGNS THAT YOUR HARD DRIVE HAS CRASHED: (Or could soon crash!)
Hard Drive is running unusually slow.
Computer will not boot.
Computer will frequently reboot itself.
Files Disappearing.
S.M.A.R.T. Failure (Self-Monitoring, Analysis, and Reporting Technology).
Computer is operating extremely slow.
Error Messages:
"Operating System Not Found".
"Windows Could not start because…".
"Drive is not Formatted".
"Primary Drive or Device Not Found".
Mac Computers may also display a "Flashing Question Mark" or hang on "Spinning Beach Ball".
ANY UNUSUAL SOUNDS?
Any unusual sounds from your hard drive? Clicking or grinding generally indicates that the hard drive is on the verge of a severe mechanical failure, or 'hard drive crash'. Therefore, once a drive has suffered from mechanical failure, the hard drive recovery will need to be performed via advanced invasive level data recovery techniques.
IMPORTANT: If your hard drive is making any unusual noises shut down your computer immediately.
MY HARD DRIVE HAS DIED, WHAT SHOULD I DO?
The first step is to immediately stop using the hard drive. Turn your computer off to prevent any further damage.
The less you try to use it, the better chance that we will be able to get all of your files back to you in working condition. Your best chance of getting your important files back is with ECO Data Recovery. We know what to do, how to do to it and will always do it using the latest technology in a safe and professional way. We will try much harder, spend more time and put in more effort than anybody else to ensure the best possible result.
 HIPAA REQUIREMENTS FOR DATA RECOVERY SERVICE
Hard Drive Recovery by Eco Data Recovery understands the HIPPA and Accountability Act and the need to be compliant with HIPAA regulations. Our business has always been very secure against outside entities hacking into our data bases and we have implemented internal security measures to keep your data secure.
Privacy is what keeps many of our clients coming back for our services again and again. We respect the privacy of you and your patients. ECO Data Recovery HIPPA Service Agreement is also a non-disclosure agreement.
In most cases medical facilities, medical billing companies, clinics, etc. have their own non-disclosure form that they need to be signed. This not a problem, we take all required steps and necessary precautions to stay within the HIPAA regulations.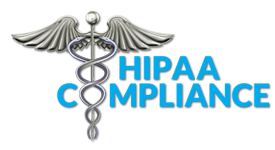 Effective in 2004, all covered entities must have Business Associate Contracts with their business associates that contain the mandatory provisions required by the Privacy Rule
The Privacy Rule requires covered entities to guard against misuse of personally identifiable health information and limit the sharing of such information. The Privacy Rule also grants consumers significant rights regarding the use and disclosure of their health information.
The Security Rule requires covered entities to implement basic safeguards to protect electronic protected health information ("PHI") from unauthorized access, alteration, deletion, and transmission. The security standards define the administrative, physical, and technical safeguards to protect the confidentiality, integrity, and availability of electronic PHI.
For more information on HIPAA and its legal implications for Healthcare Information Technology Solution Providers. Read the white paper issued by the Information Technology Association of America and The Robert Law Group, Llc.
Data Recovery Services Nationwide For over 23 Years!
ECO Data Recovery providing professional Data Recovery Services for business and home users since 1995.